Well, this is exciting news.
It seems DrinkBox Studios' RPG Nobody Saves the World is getting an exclusive The Game Awards Festival demo, as a page for the demo has just gone up on the Microsoft Store.
The demo will be available from December 3rd, with The Game Awards Festival itself streaming on December 9th.
The Nobody Saves the World demo page describes the adventure RPG like this:
Transform from a featureless nobody into a SLUG, a GHOST, a DRAGON, and MORE in this new take on Action RPGs from the creators of Guacamelee! Complete quests to discover and swap between 15+ varied and distinct Forms. Mix and match abilities in unexpected ways to unlock and complete even MORE challenging quests.

Explore a vast overworld – on your own or with a friend online – while clearing shape-shifting dungeons in an effort to stop The Calamity and SAVE THE WORLD!
It also explains, while the game itself will be available in numerous languages upon launch, the Nobody Saves the World demo will only be playable in English.
To play the Nobody Saves the World demo, you will need at least 1 GM RAM, with 2 GB recommended.
Of course, should you prefer to play the demo via Steam, you will soon be able to do that as well.
Personally, I'll be buying it for the graphics alone as they're GAWGEUS!!!
Check out the original announcement trailer, and the multiplayer trailer (yes, it has multiplayer!!) in the vids below to see what I mean.
Now doesn't that look beautiful?
And find out more about the upcoming RPG on its official website.
Nobody Saves the World will be released in early 2022, and will launch on Xbox One, Xbox Series X/S and PC.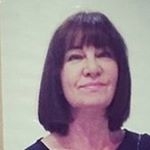 Latest posts by Michelle Topham
(see all)