The official website for the Black Clover anime has announced Nobuhiko Okamoto and Hiro Shimono have been cast in the last episodes of the Black Clover anime series.
Nobuhiko Okamoto has been cast as Ribe and Hiro Shimono will play Nacht Faust.
Nacht showed up on this week's episode of Black Clover, with Ribe showing up in next week's episode — Episode 160 — as, don't forget, Black Clover supposedly ends on March 30th.
But…after that episode airs, apparently there will also be what they are calling an 'important announcement'.
In other words, do we really believe Black Clover is ending this month? Or will something else be coming after it?
The Black Clover anime is being directed by Tatsuya Yoshihara (Long Riders!, Monster Musume) via Studio Pierrot.
Kazuyuki Fudeyasu (Is the order a rabbit?) is script supervisor, and Itsuko Takeda (Ristorante Paradiso) is designing the characters with the help of sub-character designer Kumiko Tokunaga.
You can currently watch every episode of Black Clover on Crunchyroll.
Meanwhile, check out one of the most recently released promotional videos for the popular anime series below.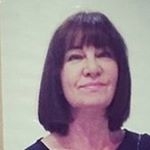 Latest posts by Michelle Topham
(see all)