Japanese singer Hinano has released the official music video for her new single 'Nocturne'.
Hinano's 'Nocturne' is the DEEMO: Memorial Keys theme song, with the animated film itself having been released in Japan this week.
The 'Nocturne' music video features 15-year-old Hinano, who by the way is also one of the most beautiful girls I have seen in a while, singing the song on a softly-lit set while flower petals rise into the air around her.
Hinano was given the opportunity to sing the DEEMO: Memorial Keys theme song after she won an audition, and was chosen the winner out of more than 1,400 other singers.
A decision easy to understand as her voice is gorgeous, and has such a rich, mature, choir-like feel to it, having her sing the role of an angel wouldn't go amiss.
'Nocturne' itself is also pretty enough but, unfortunately for Hinano and the song's success, it just isn't a particular standout. But instead is one of those songs that, 10 minutes after you've listened to it, you have already forgotten how it sounds.
Hinano's Nocturne EP is pretty but dull
Along with the release of Hinano's ' Nocturne' as a single, the Japanese singer has also released her Nocturne debut EP this week. (Listen below)
The EP features eight tracks that, again, are pretty but dull, and do not do Hinano's incredible voice justice.
Come on — whoever decided to let Hinano sing instantly forgettable songs like this shouldn't have any say in this singer's career as, with a voice as rich and beautiful as hers, she deserves so so so much better.
In other words, if this relatively new Japanese singer was actually given well-written, standout songs to sing, she is likely to be an absolutely enormous success.
Because, hell, her voice is stunning!
DEEMO: Memorial Keys, by the way, is a movie based on the Rayark smartphone rhythm game.
The film was animated by Production I.G and Signal.MD, and directed by Shūhei Matsushita.
Listen to the DEEMO: Memorial Keys theme song — Hinano's 'Nocturne' — in the music video below.
Like I said, the DEEMO: Memorial Keys song is pretty enough, but it is Hinano's voice that is the actual masterpiece here.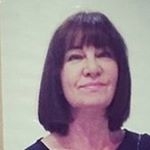 Latest posts by Michelle Topham
(see all)