The official website for the upcoming anime series Drugstore in Another World: The Slow Life of a Cheat Pharmacist has posted a character PV of main character Noella.
And let's just say, she could not be CUTER!!
Noella is an adorable young wolf-girl who was saved by protagonist Reiji after she was attacked by a monster. Reiji saved her life with a potion he had made.
The short character PV also includes a preview of the song 'Potion ga Hoshikunaru Uta' (aka 'A Song That Makes You Want Potions), which is sung by voice actress Risae Matsuda (voice of Noella) and Akane Kumada (who plays Mina).
Drugstore in Another World: The Slow Life of a Cheat Pharmacist is based on the fantasy light novel series Cheat Kusushi no Slow Life — Isekai ni Tsukuro Drugstore by Kennoji.
The series is being directed by Masafumi Sato (Denki-gai no Honya-san), with scripts by Hiroko Kanesugi (My Mental Choices are Completely Interfering with My School Romantic Comedy) and character design by Etsuko Sumimoto (Yurikuma Arashi)
The anime series will premiere in Japan on July 7th, with expected streaming in the west around the same time.
Watch the utterly adorable Noella PV below.
She is similar in cuteness to one of my favorite anime characters — Kanna from Miss Kobayashi's Dragon Maid — so I am definitely sold.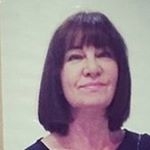 Latest posts by Michelle Topham
(see all)