Sad news for slice-of-life Non Non Biyori fans today as the Monthly Comic Alive official Twitter account announced the  popular Non Non Biyori manga series will end in 2021.
According to the magazine, Atto's Non Non Biyori manga series will end in the April issue of the magazine.
An event that, in all honestly, is probably not that surprising. Not considering manga-creator Atto has been writing and drawing the series since September, 2009.
After all, 11 years is a long time to write and draw any manga. Let alone one as successful as Non Non Biyori, with all the pressure that type of success in the world of manga can sometimes entail.
The April issue of Monthly Comic Alive will be out on February 27th, 2021, so you can check out the last Non Non Biyori manga panels then.
Non Non Biyori Nonstop premieres in early 2021
Of course, this is not the last we will see of our favorite girls — Renge, Hotaru, Natsumi and Komari.
We still have the third season of the Non Non Biyori anime  — Non Non Biyori Nonstop —  to look forward to next year. It is due to premiere on January 10th.
And, who knows, with the huge popularity of the anime series and its subsequent full-length film, we still may get another movie sometime down the road.
Fingers crossed. (continue reading and watch a funny Renge video after the promo….)
How to watch Non Non Biyori in order — series, OVAs and movie
Meanwhile, check out the cute just released graphic about the end of the Non Non Biyori manga series above and, because it is usually Renge most of us will miss the most, watch one of her funny scenes in the Non Non Biyori Repeat promo video below.
The first two seasons of the anime series are still streaming on Crunchyroll, if you feel like a re-watch, with the upcoming third season likely to show up there soon too.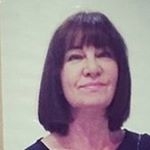 Latest posts by Michelle Topham
(see all)