When it comes to anime series releasing in 2021, joint top of my list (along with Laid-back Camp) is Non Non Biyori Season 3 — the gorgeous slice of life anime that follows a group of funny girls living in the Japanese countryside.
Today, my anticipation of Non Non Biyori Season 3 (aka Non Non Biyori Non Stop) got just that bit more impatient as the official website for the anime released a new Non Non Biyori Season 3 promo video.
A video that is as adorable as you would expect (come on, it's Renge) as well as one that reveals two new characters. Akane (voiced by Aimi Tanaka) and Shiori (played by Misaki Kuno), girls that look just as cute as Renge, Natsumi, Hotaru and Komari — the series' main characters so many of us already love.
The new Non Non Biyori Season 3 promo video gives us a quick glimpse into what we can expect in the upcoming season, as well as a short listen to both the Non Non Biyori Non Stop opening theme song 'Tsugihagi Moyō' (Patchwork Pattern) by the amazing nano.RIPE and the closing theme song 'Tadaima' (I'm Home), which is sung by Kotori Koiwai, Rie Murakawa, Ayane Sakura and Kana Asumi (who, of course, play Renge, Hotaru, Natsumi and Komari.
Both songs sound just as fabulous as every song and every piece of music that has been created for Non Non Biyori, right from the first season on up.
Along with the video came a new Non Non Biyori Non Stop key visual featuring our four main characters along with Shiori hanging out by a bridge just as it begins to rain.
Non Non Biyori Non Stop will again be directed by Shinya Kawatsura with Mai Otsuka back doing character design and Kusanagi providing that stunning background art. (article continues below…)
Non Non Biyori's opening song 'Nanairo Biyori' is addictive (and so is the anime series!) — Best Anime Songs
Non Non Biyori Non Stop is due to premiere on January 10th, which will certainly help kick off the new year just right.
Now watch the just-released Non Non Biyori Season 3 promo video below for that glimpse of just how adorable this new season should be, and keep up-to-date on the anime's official website.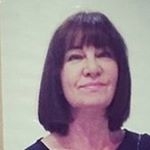 Latest posts by Michelle Topham
(see all)