Norah Jones reprises 'Don't Know Why' on the Tonight Show with David Letterman
Grammy award winning singer songwriter Norah Jones was on the Late Show with David Letterman last night, and she did something really cool. Jones sang the first song she ever sang on Letterman, during her first appearance on the show 13 years ago.
The song was 'Don't Know Why', but this time Norah sang it with just herself sitting at the piano and her accompanist on guitar. And it was lovely, as it was slow, thoughtful and more mature than her original performance over a decade ago.
Let's face it, that is what age and its subsequent effect on maturity does for most of us.
Listen to Norah Jones singing 'Don't Know Why' on Letterman in the video below, and then feel sad. Sad that we only have nine more shows, then David Letterman's tenure as the best host on late night TV will be over.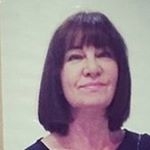 Latest posts by Michelle Topham
(see all)