Norah Jones continues to release music from her upcoming sixth album Day Breaks with the sultry track 'Tragedy' as her latest offering.
Sultry in the way it sounds at least, but not in its message, as Jones sings about a young man who gives up on his family and spirals down into alcoholism instead. Hence 'Tragedy'.
Norah Jones' Day Breaks releases on Thursday, October 7th, and it is looking like it is going to be a big hit already, at least according to pre-sales. You can pre-order the album on all major music sites to add to the numbers now, and listen to 'Tragedy' below.
Meanwhile, Jones will pick up her North American tour on October 18th with a concert in Vancouver, Canada.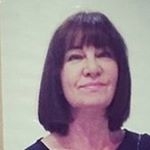 Latest posts by Michelle Topham
(see all)