The upcoming new 3D animation movie from Lionsgate, 'Norm of the North', had its official trailer released yesterday, and it definitely looks cute. Even if the animation and the storyline do look and sound a bit Madagascar-esque.
'Norm of the North' was directed by Trevor Wall, and stars the voices of Heather Graham, Rob Schneider, Bill Nighy and Colm Meaney.
It tells the story of Norm, a rather large polar bear, who finds out a developer is going to build a huge condominium complex right where he lives. So he decides to head to New York, taking his lemming friends with him, to see what he can do to stop it.
Of course, as always happens in these type of animated films, a lot of hullabaloo and mischief will ensue until, of course, Norm and his pals save the day. Because, let's face it, we know they will.
'Norm of the North' releases on January 15th, 2016. And, while it might not be the most original movie around, it definitely looks like something the kids will love. Watch the trailer below.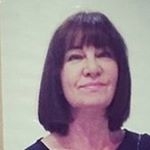 Latest posts by Michelle Topham
(see all)