Indie pop duo Norma John with their song 'Blackbird' will represent Finland at the Eurovision Song Contest 2017 in Kyiv in May. The duo won UMK 2017, the Finnish national final, over the weekend with a total of 182 points that pushed Zuhlke and 'Perfect Villain' into second place with 145 points.
As for the song, 'Blackbird' is a slow emotional ballad about breaking up and how everything reminds you about that person once you do.
It was set off beautifully with the gorgeous staging Norma John chose. Lead singer Leena's voice was stunning, and the dramatic way the whole thing was set up definitely helped Leena and Lasse cinch the win.
Not sure, though, if Norma John will make it through to the final, as 'Blackbird' is not your typical European fare. The song and the performance, though, are beautiful and it was solidly backed by the international juries at UMK 2017. So, who knows, with the right lighting and staging during the semi-finals, it could do well.
Besides, it was nice to see Norway go for the best song of the evening regardless of it being a Eurovision 'fit' or not. And sometimes that non-fit is what stands out at ESC, and also what audiences love.
Watch Norma John's live winning performance of 'Blackbird' at UMK 2017 in the video below. It's a beautiful song, and a worthy winner indeed.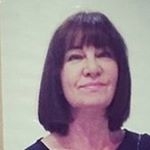 Latest posts by Michelle Topham
(see all)