England's funniest man, Norman Wisdom, died today at the age of 95. In the 1950s and 1960s, he was the UK"s most famous comedian, and 40 years later, that hasn't changed. One of  the best-loved comics  the UK ever had, Norman Wisdom died yesterday in an Isle of Man nursing home, still as famous as he always was, at the age of 95.
I remember as a kid, on a Sunday afternoon, my family and I would stock up on chocolate bars and coffee and settle down for a double matinee of Norman Wisdom movies on TV. Classics such as The Bulldog Breed, Just My Luck and There Was a Crooked Man, we would howl with laughter while Norman Wisdom fell downstairs, tried to hilariously commit suicide but failed, and even ended up wrapped like a mummy and riding through the streets of London on the top of an ambulance.
Advertising
Norman Wisdom's peculiar brand of clownish humor where every character he played was so clumsy and stupid you simply loved him, was a perfect addition to a perfect British childhood.
Norman Wisdom was born in 1915 and grew up so poor that, at the age of 13, he was living alone on the streets. When he turned 15, he joined the army, was sent to India as a bandsman, and in the army is where he said he got "a home, food and brothers" and he never looked back.
It was also there he learned he had phenomenal comedic skills, skills he didn't put into use professionally until he left the army when he was 31 years old.
By the time I began to watch Norman Wisdom in the late 1960s, he was already massively famous for his movie character, Norman Pitkin, nicknamed "The Gump", where he wore his trademark flat cap, baggy suit and lopsided tie. A working-class lad, in almost every movie, he took a manual labor job and screwed it up.
But it was the screw ups that left you screaming with laughter. Wisdom also had a sidekick, Mr. Grimsdale, who had to put up with being fallen on, fallen over, driven over, half-strangled and any other number of funny mishaps, all perpetrated by the clumsy Mr. Wisdom.
Advertising
In later years, Norman Wisdom, weirdly, became rock-star popular in Albania.  Apparently, under the dictatorship of Enver Hoxha, Norman Wisdom movies were some of the few western movies allowed
in Albania, so everyone in the country knew him. Much to his surprise, in later years when he visited Albania he was even more popular with Albanians than the England football team, that was visiting Albania at the same time.
Wherever he went, he was mobbed on the street, had adoring fans coming up to kiss and hug him, and half of Albania wanting his autograph.
Watch the short clip from a Norman Wisdom film to see just why he was so loved.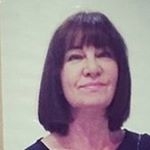 Latest posts by Michelle Topham
(see all)