Embed from Getty Images
Northwestern University has announced they have taken away Bill Cosby's honorary degree due to the actor, musician and comedian being found guilty of aggravated indecent assault earlier this year.
According to a statement from the Evanston, Illinois based private university yesterday, their reasoning is as follows:
"Northwestern University is committed to fostering an environment in which all members of its community are safe, secure, and free from sexual misconduct. The University prohibits all forms of sexual misconduct, including but not limited to, sexual assault, sexual exploitation, stalking, dating or domestic violence, and sexual harassment."
The decision to revoke Bill Cosby's honorary Northwestern University degree was made on Monday after a unanimous vote from the university's Board of Trustees.
Cosby's honorary degree was awarded to him back in 1997 after his commencement speech at the university. Long before most people knew the comedian was a rapist and a sex offender.
In April, however, he was found guilty on three charges of aggravated indecent assault against Andrea Constand, with many more women both in the entertainment industry and outside of it alleging he either raped or sexually assaulted them as well.
Cosby is currently under house arrest, and will remain so until his sentencing hearing in late September.
Due to the verdict, it is highly likely Cosby will serve jail time, as each count of assault carries with it a 10 year maximum sentence. With his legal team planning to file an appeal in the fall, however, it could be several years before he is actually incarcerated.
Still, Bill Cosby is getting some of his punishment already. His reputation is in tatters, most entertainment companies won't employ him or work with him, and even the Academy of Motion Picture Arts and Sciences banned him last month. His wife Camille has also apparently left him.
Fully deserved, of course.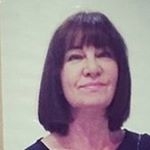 Latest posts by Michelle Topham
(see all)