Not Dark Yet by Peter Robinson publishes in March, 2021
The 27th book in British crime writer Peter Robinson's best-selling Inspector Banks series will be published on March 18th, 2021.
The upcoming new book is called Not Dark Yet, and follows on from last year's novel Many Rivers to Cross.
The book once again puts someone DCI Alan Banks cares about in danger, as Not Dark Yet deals with murder, human trafficking and the Albanian mafia.
The plot of Not Dark Yet by Peter Robinson
The publisher's blurb explains the story this way:
The gruesome double murder at an Eastvale property developer's luxury home should be an open and shut case for Superintendent Banks and his team of detectives. There's a clear link to the notoriously vicious Albanian mafia, men who left the country suspiciously soon after the death. Then they find a cache of spy-cam videos hidden in the house – and Annie and Gerry's investigation pivots to the rape of a young girl that could cast the murders in an entirely different light.

Banks's friend Zelda, increasingly uncertain of her future in Britain's hostile environment, thinks she will be safer in Moldova hunting the men who abducted, raped and enslaved her than she is Yorkshire or London. Her search takes her back to the orphanage where it all began – but by stirring up the murky waters of the past, Zelda is putting herself in greater danger than any she's seen before.

And as the threat to Zelda escalates, so does the danger for Banks and those who love her . . .
Peter Robinson began writing his Inspector Banks series back in 1987 with Gallows View, the first book in the series. (continue reading and watch an interview with the author after the promo…)
Slough House by Mick Herron sees Jackson Lamb's crew affected by populism and Brexit
Peter Robinson on writing about DCI Banks
The long-running series has won the now-Canadian citizen and resident the Arthur Ellis Award several times over the last 30 years, as well as the French prize Le Grand Prix de Littérature Policière , the Swedish Martin Beck Award and the CWA's Dagger in the Library Award.
Not Dark Yet will be released in hardcover, paperback, audio and on Kindle on March 18th, 2021 in the UK and the U.S.
Robinson talked about the character of DCI Banks, and why he enjoys writing about him, in an interview with Hodder Books back in 2012.
Watch that below, and keep up-to-date on all of Peter Robinson's DCI Banks books at the official Inspector Banks website.
Check out more upcoming new books in many genres on Leo Sigh here.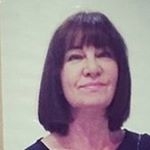 Latest posts by Michelle Topham
(see all)