Canadian alternative rock band Nowhere Blossoms' 'Am I Cool' was that awesome first song featured on the second episode of the first season of Dawson's Creek, Season 1, Episode 2, "Dance".
It was played during the scene where Dawson is in the hallway and then speaks to Mr. Gold.
All six seasons of that teen drama series have just been released on Netflix, and are likely to gain a whole new generation of fans. Not only because of their superb soundtrack songs, but also due to the show's amazing cast and characters.
Nowhere Blossoms' 'Am I Cool' is from the Edmonton-based band's second studio album Charm, which was released in 1994. As it turned out, it was also the last album the band ever released.
Sadly, 'Am I Cool' also seems to have disappeared from the musical ether, as the song is impossible to find on Spotify, Deezer, YouTube, other streaming video services or even on Amazon where the CD version of the album it originated on is also unavailable.
If you want to start a search for Nowhere Blossoms 'Am I Cool' and Charm, the album it came from, however, this is the album artwork you should be looking for.
Who knows you may be able to find the CD in a used record store?
Three other Nowhere Blossoms' songs were also featured in Dawson's Creek on Episode 9 of Season 1 and Episodes 1 and 6 of Season 2 so, more than 20 years ago, the band was obviously popular with at least one Music Supervisor.
Sad that after that they and their music all but disappeared.
You will, however, find more music from Dawson's Creek on Leo Sigh here.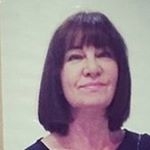 Latest posts by Michelle Topham
(see all)