Obvious Child is a new independent movie that came out earlier this month, and has hit many critics' lists of movies to see because of its subject matter. That's because it deals with unwanted pregnancy and, unlike most movies in Hollywood today, has a lead character who decides to have an abortion and…….actually goes through with it.
Donna Stern, the lead, is played by actress Jenny Slate and she's already being talked about as somebody to watch. But, it's not just critics who think Jenny Slate has an amazing future in film ahead of her, her grandmother, Nans Connie thinks so as well.
Jenny's grandmother went with her to a showing of the movie at the Walter Reade Theater on the Upper West Side, and then they both went back to Nana Connie's apartment and talked about it.
Watch the Nana Connie review video below. It's lovely. And for that matter, so is Jenny Slate.
As for Obvious Child, do go and see it. It's funny and smart and touchings and has some beautiful performances.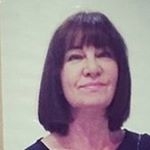 Latest posts by Michelle Topham
(see all)