ODD TAXI director thanks fans for support and requests help with Crunchyroll Anime Awards
I am always ecstatic any time any anime-related thing comes out of Japan in English.
After all, so many PVs, trailers, promos, new anime announcements etc. are only available in Japanese.
So, of course, I paid attention today when ODD TAXI director Baku Kinoshita released a cute graphic on his Twitter account thanking fans for their support, and asking them to vote for the show in Crunchyroll's Anime Awards — in English!
ODD TAXI, of course, is the anime that, for me at least, held the biggest surprises last year.
Based in Tokyo and starring a cast of anthropomorphic animals, ODD TAXI tells the story of 41-year-old walrus and taxi driver Odokawa, who drives around Tokyo picking up a whole range of strange animals.
Rabbits, cats, rats, dogs, cheetahs, poodles — you name it they have been in the back of Odokawa's taxi, and all have a story to tell.
Starting off as a cute anime about a grumpy walrus who has been driving a taxi for years, it isn't long however before a missing school girl hits the news, and the police interview Odokawa to see what he knows.
Soon that 'cute animal anime' has turned into an animated crime drama written in Reservoir Dogs style where, as every new episode unfolds, things become more complicated and complex, and people are not whom they seem.
ODD TAXI is easily one of the best-written, animated and most interesting anime released over the last year, and one of the highest ranked shows of last year for both critics and fans.
(No, I wasn't a huge fan of that ending, but you can't have everything, eh?)
If you liked it as much as I did then, take ODD TAXI director Baku Kinoshita's suggestion and head over to Crunchyroll to vote for it in all six of the categories it is nominated in.
I just did.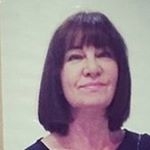 Latest posts by Michelle Topham
(see all)