I only finished watching the superb 13-episode ODDTAXI anime a few weeks ago, right before the upcoming ODDTAXI: In The Woods film was announced.
This week, an ODDTAXI: In The Woods trailer was released giving us some hints of what we might expect in that film.
Hints that are quite cryptic considering the last time we saw protagonist and taxi driver Odokawa, teen murderer Sakura was getting in his taxi after calling her mom and telling her she had been looking for him.
The trailer introduces the film, however, by saying there will be 'testimony' from 17 people involved in the case of the missing teenage girl, which hints that Sakura might not have gotten away with what she thought she did. (Let's hope!)
Interestingly too, while the scenes featured in the ODDTAXI: In The Woods trailer seem to suggest the film could just be a retelling of the series, the production committee themselves promise to 'depict the aftermath of the shocking final episode', while the trailer says "the staff and cast reunite to deliver ODDTAXI from a new perspective'.
When you think about it, though, the ODDTAXI film would have to involve a story that comes at the original from a different angle, right?
After all, we now know Odokawa is not a walrus but a person, just like all the other 'animals' in the anime actually aren't.
That alone would make it difficult to tell another ODDTAXI story featuring anthropomorphic animals, as it wouldn't be particularly believable to most of its viewers anymore.
Guess we will just have to wait a couple of months to see what we get. But, if the writing is anything like the anime series, it will probably be pretty darned stellar.
Meanwhile, along with the ODDTAXI: In The Woods trailer, there was also a new ODDTAXI key visual released for the film.
This one is labeled 4.1 Friday, the day when the film is due to premiere in Japan this year, and shows Odokawa standing alone as a crowd of animals pass by him.
Related: Skirt and PUNPEE perform the ODDTAXI opening theme song live on The First Take, and it's so cool — Watch!
Check out the new ODDTAXI: In The Woods visual above and the official trailer below. And mark your calendars for April 1st.
Let's just hope we don't experience an April Fool, eh?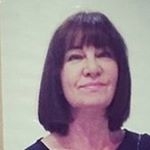 Latest posts by Michelle Topham
(see all)