As a long-time fan (20-plus years) of the Oddworld video game franchise, I could not be more excited about the upcoming next game in the series — Oddworld: Soulstorm. A game that will be the second in a planned-five game series.
Especially when developer Oddworld Inhabitants has just released a new Oddworld: Soulstorm trailer that makes this upcoming platformer look absolutely spectacular.
In the new Oddworld: Soulstorm trailer, we get a look at the game's new crafting system that will allow Abe to craft a huge number of weaponry to add to his arsenal.
The developer also mentioned how important it will be for Abe to not only be able to spring the huge numbers of Mudokons still trapped in the Glukkons' factories, but also get as many of them as he can to safety.
While still using them to his advantage when at all possible, of course.
The gameplay will also allow you to make a choice as to how you play the platformer. Will you sneak and plot your way through the game or fight as if your life depends upon it? (It does!) (continue reading after the promo…)
Oddworld: Soulstorm looks gorgeous and as crazy as every other game in the hit series
The new Oddworld: Soulstorm trailer, which was first shown at last night's Epic Games Store Showcase, also gives us the news many of us have been waiting decades to hear.
That news is, by the time we have finished playing Oddworld: Soulstorm, we will finally know the truth about Abe. (And oh God, as much as I have loved Abe for years, I hope it's a happy outcome!)
Watch the new trailer below, and look out for Oddworld: Soulstorm coming to the PlayStation 5, PS4 and PC on the Epic Games Store sometime this spring.
And yep, I'll say it, it looks EPIC.
Learn more about the game, watch a ton of other trailers and check out some awesome artwork on the game's official website.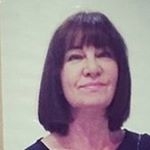 Latest posts by Michelle Topham
(see all)