17-year-old actress Odeya Rush has just finished filming 'The Giver', the upcoming science fiction movie starring Meryl Streep, Katie Holmes, Jeff Bridges and Taylor Swift and based on the novel by Lois Lowry. From her interview this week on The Today Show, though, it doesn't sound as if she was particularly intimidated by the major Hollywood stars she worked with on the film — including the incredible Meryl Streep — despite her young age.
Odeya told The Today Show "When Meryl is in her character, you don't see Meryl. She loses any drop of Meryl in her. It is real fear. It is real tears. That's why I think actors are so good around her. I don't know if we're trying harder, or if it's just because it's like talking to the real person."
She goes on to say both Meryl and Jeff Bridges really go out of their way to put people at ease, so it's not intimidating at all.
Watch Odeya Rush's interview with The Today Show below. And, awwwww, isn't she just so pretty?
Visit NBCNews.com for breaking news, world news, and news about the economy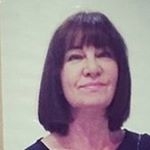 Latest posts by Michelle Topham
(see all)