I've always been a fan of Shannen Doherty and Holly Marie Combs, since the days of 'Charmed'. Now that they've both just been involved in a new six-episode TV series on Great American Country called 'Off the Map with Shannen and Holly', I like them even more.
'Off the Map with Shannen and Holly' is a bit like Anthony Bourdain's 'No Reservations', in that it's a trip around the US, this time to six states (Kentucky, Tennessee, Georgia, Alabama, Florida and Mississippi), and in four weeks and there's quite a bit of food.
What sets 'Off the Map with Shannen and Holly' apart a little bit more, however, is that the two women are best friends in real life, so they have a great rapport on screen, and they're quite a bit crazier than Bourdain.
In the show, the two rent a truck called Bessie, and take off to travel around six southern states to find out about local customs, cool places to go and, of course, the food.
In Tennessee they make moonshine, in Mississipi they try "really good barbecue", hang out with authentic blues musicians and Shannen discovers a love for playing the harmonica, go ghosthunting in an abandoned smokehouse just outside Savannah, Georgia, visit a private burlesque club in Savannah, and go dirt-track racing in Alabama.
The show is fast-paced but you get to see quite a few things in-depth, as well as meet people who do some very interesting things. The two also talk to locals to find out the best off-the-beaten-track places to visit, so you see things most tourists would probably never see.
What I really love about 'Off the Map with Shannen and Holly', though, more than anything (and I love the places they visit), is the rapport between the two of them. They've known each other for years, since Holly was 19 and Shannen was 21, so it's great to watch them be so comfortable with each other on screen that they give each other grief, and generally act like most of us do with our closest female friend.
'Off the Map with Shannen and Holly' is awesome TV. Season 1 is currently mid-way through with new episodes for the next two Friday nights. There's no word yet on whether it's being renewed for a second season, but I'm guessing it probably will be as the response so far has been great.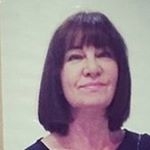 Latest posts by Michelle Topham
(see all)