The Oh Belinda trailer is wild
I had not watched a Turkish film or TV series on Netflix until, out of the blue, my 80-year-old mother suddenly became obsessed with them after surfing the streaming service one night while not being able to sleep.
Now, after sucking down Turkish dramas like Black Money Love, Kara Sevda, The Protector and The End after she recommended them, I am now all psyched for the upcoming Turkish fantasy comedy film Oh Belinda, which drops on Netflix next month.
And I'm presuming my mother is is too.
All psyched I admit as, after watching the newly released Oh Belinda trailer that came out a couple of days ago (watch below), I don't think I have seen a Turkish film that looks this wild or this much fun in a while.
What is Oh Belinda?
Oh Belinda is a comedy fantasy film starring Neslihan Atagül Doğulu, Serkan Çayoğlu and Necip Memili.
It tells the story of Dilara, a commercial actress (Neslihan Atagül Doğulu) who plays the role of Handan in a commercial for a shampoo called "Belinda".
The problem is, one minute she is washing her hair during the commercial shoot while surrounded by cameras, and the next she is in the bathroom of her character — a character with a real life husband and kids — and in a parallel world with cameras or crew in sight.
As you will see from the Oh Belinda trailer, there is an even bigger problem.
As far as Necati the husband is concerned, Handan (aka Dilara) is his wife and always has been, and he wants her to act accordingly. Plus, when she locates her workmates and friends from her real life, nobody has any idea who she is.
Now it is up to Dilara to either get herself back to her real world. Or figure out how to live a life as a character she didn't even know existed a few days before.
Watch the newly released Oh Belinda trailer below.
Now if that Turkish film doesn't look like an absolute riot, I don't know what does.
The 90-minute long Oh Belinda will be streaming worldwide on Netflix starting April 7th.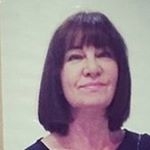 Latest posts by Michelle Topham
(see all)