Publisher Koei Tecmo and developer Gust are really cranking out the character videos this week when it comes to promoting the upcoming RPG Atelier Sophie 2: The Alchemist of the Mysterious Dream.
What with yesterday's video for Alette Claretie and, now today, a new release of an Olias Enders character video.
Koei Tecmo describes Olias Enders and his involvement in the Atelier Sophie 2 story this way:
When Sophie and Alette return to Roytale, the only town in Erde Wiege, they are approached by a man named Olias Enders (voiced by Tomoaki Maeno), who refers to himself as "the world's strongest ultimate bodyguard!"

Olias claims to know a girl named Plachta, and offers his services to help guide them to the atelier on the outskirts of town.

But when the trio arrive and encounter Plachta, Sophie claims not to know this new girl.
Meanwhile, the Olias Enders character video shows a man who is quite arrogant about his own abilities, exclaiming "I guess I'm just too amazing. So amazing that there ain't any jobs available for anyone else".
Funny how Sophie doesn't look too impressed, isn't it?
But, while he might have a problem with a swollen head, at least Enders is willing to save anyone that needs to be saved. And that can always come in useful, eh?
Watch the just released Olias Enders character video below. It's short, but Enders gets his message across.
Atelier Sophie 2: The Alchemist of the Mysterious Dream will release on PlayStation 4, Switch, and PC on February 24, 2022 in Japan. It is the fourth game in the Mysterious set of games.
The rest of us will get it the day after.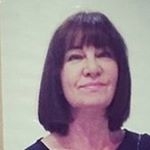 Latest posts by Michelle Topham
(see all)