The upcoming Olija indie adventure game developed by Kyoto-based Skeleton Crew Studio and published by Devolver Digital just got a new animated video trailer and, frankly, is it just me that is tired of studios promoting their games with animated trailers that don't look anything like the game?
It's misleading. Especially as gamers are excited to play a game that looks that good, only to realize….it doesn't.
In fact, Olija is another pixel art 2D side-scrolling indie action adventure game that, from the demo at least, is actually quite fun. It's just a pity the developer felt the need to try to fool potential buyers into thinking the game was something it is not.
To see what I mean, watch the Olija animated trailer below, then compare it with actual gameplay footage from the game.
Not remotely the same thing, eh? And likely to be a huge disappointment for anyone buying it thinking Olija gameplay will look like the animation. It won't.
That being said, Olija looks like being a fun experience from a cool indie studio and, if you enjoy a good 2D platformer, should be well worth a purchase.
It just would be nice if Skeleton Crew Studio were promoting the game they have made with the latest trailer, and not trying to pass it off as a game they didn't.
Olija is due out for PlayStation 4, Xbox One, Switch, and PC via Steam on January 28.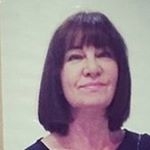 Latest posts by Michelle Topham
(see all)