While I have to admit, I am only two episodes into this Fall's coming-of-age anime series Blue Period so far, that has not stopped me becoming obsessed with the Blue Period opening theme song Omoinotake's 'EVERBLUE'.
An opening theme song that illustrates perfectly the feeling Yatora Yaguchi must have gotten when he realized how much joy painting gives him.
Because it is a massively high-energy song with a superb highly danceable beat, an upbeat piano-based melody and powerhouse vocals that quickly becomes memorable.
Throw in that gorgeous saxophone solo mid-way through, and Omoinotake's 'EVERBLUE' went right to the top of my Spotify playlist the first time I heard it.
Something many other Blue Period fans must have done as well, as the song currently has over 1.3 plays on the streaming service and counting.
Along with its playing over the Blue Period animated opening sequence, Omoinotake's 'EVERBLUE' also comes with a fabulous official music video.
That video features Omoinotake's three members — vocalist and keyboardist Leo Fujii, bassist and vocalist Tomoaki Fukushima and drummer and vocalist Hironoshin Tomita  — along with art students from the Tokyo art school OCHABI Institute, who talk about painting and then paint and draw while the band performs 'EVERBLUE' in a classroom near them.
Listen to Omoinotake's 'EVERBLUE', the fabulous Blue Period opening theme song, in that video and in the Netflix trailer for the anime below.
It is seriously one of the best anime opening theme songs released in a while, and one you cannot listen to just once. So, of course, it easily deserves a place on Leo Sigh's Best Anime Songs list.
Learn more about Omoinotake on the trio's official website. Blue Period is currently streaming on Netflix.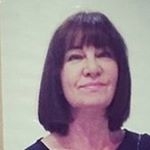 Latest posts by Michelle Topham
(see all)