The Horimiya: The Missing Pieces opening theme song really is a lovely thing
Japanese band Omoinotake has been one of my faves in the anime theme song industry since their release of the gorgeous ending theme song 'Moratorium' for the anime film Twittering Birds Never Fly: The Clouds Gather back in 2020.
That love was cemented when the indie band provided the opening theme for Blue Period — 'EVERBLUE' — a year later.
So, color me not remotely surprised that Omoinotake has just released a music video for 'Shiawase', their latest single and the opening for the new anime Horimiya: The Missing Pieces and, like just about everything else they produce, the video and the song are gorgeous.
Omoinotake's 'Shiawase' music video ('Shiawase' meaning 'Happiness' in Japanese) was directed by Sotaro Ogi, who commented about the video on Twitter:
We reinterpreted the song and anime "Horimiya" to create a story! Meeting important people enriches your heart, and the world you see becomes more vivid, and so flowers bloom. We've packed the video with plenty of Horimiya elements, so don't miss it!
The story itself follows a boy who is trying to make the world beautiful with his flowers, while others around him not only don't seem to care, but go out of their way to destroy them.
But one girl treats him as if he is the most important person to her (a la how Kyouko treats Miyamura in Horimiya), which allows him to overcome his problems and become happy.
With her.
Watch Omoinotake's 'Shiawase' music video below. It is a lovely theme song for Horimiya: The Missing Pieces, and an even prettier video.
You can start watching the first two episodes of Horimiya: The Missing Pieces now on Crunchyroll.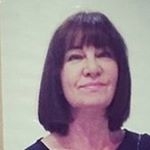 Latest posts by Michelle Topham
(see all)