One Direction, one of the world's biggest bands right now, always seems to be on the go. If they're not in concert, they're on talk shows, doing promotion for a new project or, like this week, talking about 'Where We Are', the new concert film they're promoting.
'Where We Are' was filmed during the two Milan shows the boys did on their recently finished world tour of the same name, and includes some awesome concert footage.
The film also features in-depth One Direction interviews, with the guys being pretty honest about what it was like to play on the same stages as some of the greats, what it feels like to have fans sing back to you the songs you've written, and if they feel they're 'worthy' to be playing in the same arenas.
'Where We Are' will only be in theaters for the weekend of October 11th and 12th so, if you're a huge One Direction fan and want to see it soon, there's your chance. Otherwise you're going to have to wait until it comes out on DVD just before Christmas.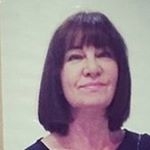 Latest posts by Michelle Topham
(see all)