The upcoming action adventure game One Piece: World Seeker got a sixth trailer today. This one all about the Karma System in the game, which will allow Monkey D. Luffy to create new relationships on 'Jail Island'.
Because of those relationships and the respect Luffy gains through them, he will get access to new missions and side quests. The more missions and quests he completes, the more relationships he will be able to enter into and the more items he will get.
Publisher Bandai Namco explains this applies to every character on the island, both residents and rivals, and will ultimately help your progression through the game.
Some of the rivals Luffy will meet include Germa 66 and Sakazuki, but friends such as Law and Sabo will also be there to help.
Developed by Ganbarion, One Piece: World Seeker is due for release on PlayStation 4, PC, and Xbox One on March 15 in both North America and Europe.
Check out the One Piece: World  Seeker Karma System trailer below.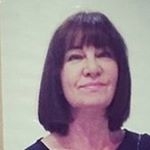 Latest posts by Michelle Topham
(see all)