One Republic has been busy recording a new song, but a song that's not just one of their usual new releases. Nope, this one, called 'Ordinary Human', was written and recorded by the band for the soundtrack of the upcoming movie 'The Giver', and the video of the song even includes some footage from the movie.
The Giver is based on the Newbery Medal winning children's book by Lois Lowry and stars Meryl Streep, Katie Holmes, Taylor Swift, Odeya Rush and Jeff Bridges among others.
Advertising
It tells the story of Jonas, a young boy who lives in a world controlled by 'sameness'. In this world, everyone has similar lives, but lives empty of pain, hunger, war, violence and death. Lives also empty of joy, color, sunshine, happiness and love.
At a job assigning ceremony, Jonas is given the job of The Receiver, the person in the community who receives all the memories of the society; memories that can be used at a later date if decisions need to be made and nobody in the community has the knowledge needed to make them.
It's then, when Jonas learns about pain, hunger and war, sunshine, color and love – and it's up to him to decide whether he shares everything with the people in 'the sameness', or let's them live the way they always have been – devoid of a real life and real knowledge.
Check out One Republic's 'Ordinary Human' below and get a peek at The Giver while you're at it. As for The Giver, it releases in August.
Advertising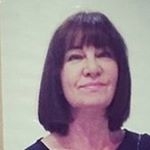 Latest posts by Michelle Topham
(see all)