Jim Jarmusch is a god. An American independent film director who produces some of the most interesting and most thought-provoking movies around, he's also the director of some of my favorite movies – Night on Earth, Coffee and Cigarettes, and Dead Man. So, when I happened upon the new video trailer for Jarmusch' latest movie, 'Only Lovers Left Alive', I could barely stop myself from squealing. After watching it — I didn't.
Only Lovers Left Alive stars Tilda Swinton, John Hurt and Tom Hiddleston. It's a project Jim Jarmusch spent seven years trying to put together as raising the $7 million for it proved to be quite difficult. Let's face it, when it's away from the normal shoot-em-and-kill-em action movie, few Hollywood types want to pony up the bucks. Even though, half the time, it's going to end up being a lot better.
The movie is a vampire film that is so well done and so well acted it received the Palme d'Or award at the Cannes Film Festival in 2013. So, yes, I'm desperate to see it.
See what you think from the video trailer below.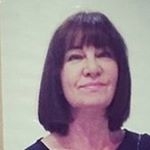 Latest posts by Michelle Topham
(see all)