One of the problems of living in Japan for anime studios is the numerous large earthquakes the island nation experiences every year.
Earthquakes that can cause a halt in production, or in episode airing time, as a new earthquake hits.
Such was the case today for Orient, Episode 11, which has been delayed due to a 7.3 tremor off the coast of Fukushima, and the subsequent news coverage of it.
According to the BBC, the earthquake was felt by millions of people in north-east Japan, with even buildings in Tokyo several hundred kilometers away being shaken.
The earthquake has also caused power blackouts to more than two million homes in the region.
A tsunami advisory for waves of up to 1 meter was also announced.
Today's earthquake took place in the same general area as the devastating 2011 quake, Japan's biggest ever recorded, which killed more than 19,747 people and caused more than $360 billion in damages.
The Orient, Episode 11 delay was announced on the anime's official Twitter page, with a comment that the delay was due to the airing of a news program in its place.
No date or time was given for the delayed Orient episode to air, with the production committee simply saying they would inform their viewers of the new date and time as soon as it has been decided.
Meanwhile, if you haven't started watching Orient yet, the first 10 episodes are currently streaming on Crunchyroll.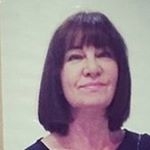 Latest posts by Michelle Topham
(see all)