There are some anime ending theme songs that grab your attention right after the first bars are played.
Such was the case of the ORIENT second cour ED 'Irochigai no Itotaba' by Gakuto Kajiwara because, let's face it, the song is a powerfully catchy power ballad that is so damned pretty.
Now Gakuto Kajiwara's 'Irochigai no Itotaba' got a full-length music video today, which only served to make me love the song even more.
After all, as if the beautiful melody and Kajiwara's lovely voice weren't already nice enough, that guitar solo is sweeter than hell, and the string quarter accompaniment is gorgeous.
The song is his second official single, and will be released in Japan on July 20th.
Along with being a talented singer, Gakuto Kajiwara, of course, is already well-known for his portrayal of Asta in the Black Clover anime series. His first ever voice acting role in an anime, and a superb performance.
RELATED: Why does Black Clover's Asta scream all the time? It may not be for the reasons you think…
Now, in the upcoming second cour of ORIENT, Kajiwara will voice also voice Katsumi Amako — one of the anime's new characters.
Meanwhile, the "Irochigai no Itotaba' music video features a myriad of colored threads spread all over the set.
The threads are meant to represent the anime's five 'colors of the soul' — red, white, green, yellow and blue — which determine how powerful somebody has become.
The second cour of ORIENT will premiere on July 12th, 2022. It will be adapting the Awajishima Gekitou-hen (The Battle of Awaji Island arc) of Shinobu Ohtaka's action fantasy manga.
Now watch the music video for Gakuto Kajiwara's 'Irochigai no Itotaba'.
Yep, that's a song worthy to be the ORIENT second cour ED, eh?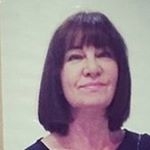 Latest posts by Michelle Topham
(see all)