Original Wasteland and Wasteland 2 coming to GOG
It's been common knowledge for a while in the GOG community that Wasteland 2, one of the most successful Kickstarter games ever, will be releasing on GOG. What wasn't known until this week was that both the original Wasteland and Wasteland 2 are releasing on GOG. Now how cool is that?
Kickstarter backers will get the original Wasteland free
According to an email circulated to all Wasteland Kickstarter backers, InXile has negotiated a deal whereby Kickstarter backers will get the original Wasteland game for free. But don't worry. Others who didn't back the Kickstarter will be able to buy the original Wasteland on GOG, where it's likely to be releasing in the next few weeks.
Chances are, if GOG's normal prices on games as old as the original Kickstarter are anything to go by, it will sell for either $5.99 or $9.99. This being a game as old as it is (it was released in 1988), my bet is on the lower price.
Oh, and yes, it being GOG, the original Wasteland will run on just about all modern PCs.
As for Wasteland 2, it's expected to be in beta by the autumn and release on GOG as well before the end of the year.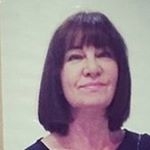 Latest posts by Michelle Topham
(see all)