I am a sucker for any anime featuring childhood friends. Especially those where the friends start to grow into adulthood and realize they may just be in love.
Such is the just-announced upcoming new anime series Osanajimi ga Zettai ni Makenai Love Comedy (A Romantic Comedy Where the Childhood Friend Absolutely Will Not Lose) — an anime that sounds like it may just have a happy ending. (Come on, she's determined not to lose!).
The Osanajimi ga Zettai ni Makenai Love Comedy anime is based on the light novel series by Shuichi Nimaru, and tells the story of Kuroha, a young woman who suddenly realizes she may be about to lose her childhood friend, Sueharu, to another girl
Not willing to have that happen, Kuroha plans to stop it. The problem is her plan includes Sueharu and is more than just a little crazy.
Osanajimi ga Zettai ni Makenai Love Comedy teaser trailer
Along with the announcement of a next-year release, the upcoming Osanajimi ga Zettai ni Makenai Love Comedy anime also got a teaser trailer today.
One that quickly introduces each character — with quick artwork that shows just how cute they all are. Including protagonist Seuharu.
Yoshitsugu Matsuoka (Is it Wrong to Try to Pick Up Girls in a Dungeon?) stars as protagonist Sueharu Maru, Inori Minase (Rascal Does Not Dream of Bunnygirl Senpai) plays Kuroha Shida and Ayane Sakura (Non Non Biyori) is Sueharu's love interest Shirokusa Kachi.
Yes, there are some seriously heavy-hitter voice actors starring in this series so, geez, it should be good. (Article continued below...)
Idoly Pride anime gets January 10th, 2021 release date — cute idols coming to your neck of the woods soon
The series is being directed by Takashi Naoya (Real Girl) who, interestingly, is also apparently responsible for character design. Series composition is by Yoriko Tomita (As Miss Beelzebub Likes).
Animation production is being handled by Doga Kobo (Diary of our Days at the Breakwater).
Now watch the Osanajimi ga Zettai ni Makenai Love Comedy anime teaser trailer to see just how cute the characters seem to be. (And click the CC on the vid, as there are English subtitles explaining who everyone is on this one).
As for the release date, all we know at the moment is some time in 2021. We will keep you posted as that changes.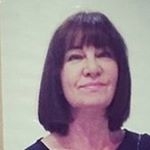 Latest posts by Michelle Topham
(see all)