There is finally new release news out of Japan about the upcoming Osananajimi ga Zettai ni Makenai Love Comedy anime (aka A Romantic Comedy Where the Childhood Friend Absolutely Will Not Lose). The series will premiere in April, 2021 in Japan, with a western release likely around the same time.
The romantic comedy anime series is based on the five-volume light novel series by Shuichi Nimaru and illustrated by Shigureui, and published by ASCII Media Works.
It tells the story of high school student Kuroha Shida who thinks her next door neighbor and former child actor Sueharu Maru is in love with her.
Sadly for Kuroha, it turns out Sueharu is actually in love with the school idol, Shirokusa Kachi — a girl who is a successful model, an award-winning writer and, of course, absolutely gorgeous.
The plot gets interesting, however, when Sueharu is devastated to find out Shirokusa has a boyfriend. It is then Kuroha decides on a plan to cause herself and Sueharu to become closer.
That plot involves hatching a plot to seek revenge on Shirokusa.
Of course, like just about every romantic comedy, things don't exactly go to plan, and that's when the fun ensues. (continue reading and watch the Osananajimi ga Zettai ni Makenai Love Comedy teaser trailer below…)
Yuki Yuna is a Hero Churutto! anime character designs are adorable — series premieres in April
The Osananajimi ga Zettai ni Makenai Love Comedy anime stars Yoshitsugu Matsuoka (The Quintessential Quintuplets) as Sueharu Maru, Inori Minase (Is It Wrong to Try to Pick Up Girls in a Dungeon?) as Kuroha Shida and Ayane Sakura (Non Non Biyori) as Shirokusa Kachi.
The series is directed by Takashi Naoya (Touken Ranbu: Hanamaru), who is also responsible for character design.
Series composition is by Yoriko Tomita (Beelzebub-jou no Okinimesu mama), with animation by Doga Kobo (Asteroid in Love, Gabriel DropOut).
Watch the Osananajimi ga Zettai ni Makenai Love Comedy teaser trailer below (because don't both Kuroha and Shirokusa look super cute in the trailer and in the adorable key visual above?).
Then mark your calendars for April. This one looks like a whole lot of fun.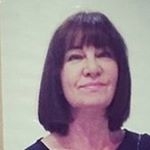 Latest posts by Michelle Topham
(see all)