Oscar Isaac, star of 'Star Wars: The Force Awakens' was at Comic-Con last weekend, where MTV managed to grab him for a chat. Not just any old chat, though. Instead a conversation in which Oscar Isaac revealed four things about 'Star Wars: The Force Awakens' you may not know.
The first was when he and other actors were on the The Force Awakens panel at Comic-Con, Oscar Isaac revealed none of them had any idea Harrison Ford was going to show up. Just like the audience, they were surprised as hell when he walked out on stage and addressed them and the audience. Isaac said about Ford, "What a tough motherf*cker, man."
As for whether Isaac auditioned for The Force Awakens, he told MTV's Josh Horowitz he actually landed the part in just one hour. He flew to London, auditioned for the part, was immediately told "This is happening" and that was that. Hired.
And will "May the force be with you" ever be heard in Star Wars: The Force Awakens". Yeah. Well. Oscar Isaac wasn't too forthcoming about that one. But he did say if you're hanging around on set, you're likely to hear it a lot. Whether it ends up in the movie or not, though? Different story altogether.
As for the last thing Oscar Isaac talked about? Watch the video below to find out.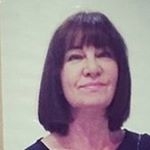 Latest posts by Michelle Topham
(see all)