We all know Oscar acceptance speeches are boring. Recipients rarely say anything profound or interesting, but instead spend most of their acceptance speech thanking people few others outside of Hollywood have ever heard of.
But occasionally, an Oscar winner gives a speech that will go down in Oscar history as a speech that really meant something. And, at the Academy Awards 2015, that speech was given by screenwriter and Oscar winner Graham Moore.
Moore won his Academy Award for Best Adapted Screenplay for 'The Imitation Game', the British film about code breaker Alan Turing. A hero in the Second World War, but also a gay man who was chemically castrated by the British government for no other reason than he was gay. He committed suicide two years later.
And, when Graham Moore got up on stage and was handed his Oscar, he only spent a few seconds thanking the people who had helped him get there.
Then he said this:
When I was 16 years old, I tried to kill myself because I felt weird and I felt different, and I felt like I did not belong.

And now I'm standing here and, so, I would like this moment to be for for that kid out there who feels like she's weird, or she's different, or she doesn't fit in anywhere.

Yes, you do. I promise you do. Stay weird. Stay different, and then when it's your turn and you are standing on this stage please pass the same message to the next person that comes along.
And that's how you change someone's life.
https://www.youtube.com/watch?v=vGF8bzeRwcw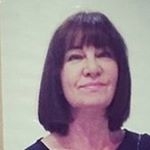 Latest posts by Michelle Topham
(see all)