While the recent series Otherside Picnic wasn't massively popular, I am one of those anime fans that enjoyed it for its cool artwork, interesting characters and unusual plot.
And, while I don't watch English-dubbed anime as much as its original Japanese counterpart, plenty of people do.
Those people then should really look into the English-dubbed Otherside Picnic, which has just had its English dub cast and staff announced today by Funimation.
Especially if you like an anime that's a little bit different than the norm.
The Otherside Picnic English dub cast includes two of my favorites from English-dubbed anime — AmaLee (Hougetsu Shimamura in Adachi and Shimamura) who is playing Akari Seto, and Emily Neves (Tatsuko Gakumazawa in Fate/kaleid liner Prisma Illya) who voices Toriko Nishina.
Others in the Otherside Picnic English-dub released today include:
Madeleine Morris as Sorawo Kamikoshi
Sarah Wiedenheft as Kozakura
Michelle Rojas as Natsumi Ichikawa
Z. Charles Bolton as Will Drake
Christopher Guerrero as Ray Barker
Billy Kametz as Greg
Chris Wehkamp as Abarato
Katelyn Barr as Kankandara
Michelle Lee as Lady Hasshaku
Otherside Picnic is based on the yuri novel Urasekai Picnic written by Iori Miyazawa.
All 12 episodes of the Otherside Picnic English-dub version will be streaming at once on Funimation. Check it out.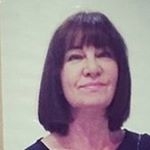 Latest posts by Michelle Topham
(see all)