For a supposed 'developed country', Australia sure has some out-dated laws when it comes to censorship. And especially censorship of video games.
Take Australia's ban of the upcoming first-person survival horror video game Outlast 2, for instance.
A typical survival horror game that tells the story of journalist Blake Langermann and his wife Lynn, who are in Arizona looking into the murder of a pregnant woman. Blake and Lynn get separated in a helicopter crash, however, and Blake has to find his wife while stuck in a village inhabited by a sect who believes the end of days is happening.
So what's wrong with that scenario?
According to Australia's out-dated and plain bizarre-sounding Classification Board, in a ruling issued a couple of days ago, Outlast 2 "depicts, expresses or otherwise deals with matters of sex, drug misuse or addiction, crime, cruelty, violence or revolting or abhorrent phenomena in such a way that they offend against the standards of morality, decency and propriety generally accepted by reasonable adults to the extent that they should not be classified."
And in that Victorian sounding sentence, you should look very closely at the word adults.
Because Australia already has a classification category of R18 that allows games to be classified as just for the enjoyment of adults.
So why couldn't their repressive Classification Board allow sales of Outlast 2 in Australia under that?
Especially as movies with similar content are allowed to be distributed in Australia.
Of course, these ridiculous types of bans in countries like Australia do not stop the game from being bought and played by actual Australian gamers, as most who want to play it will just download a bootleg copy or buy it from a store that will sell to Australians, and play it anyway.
Other games that have been supposedly 'banned' in Australia over the last few years include Grand Theft Auto III, Grand Theft Auto: Andreas, 50 Cent: Bulletproof, Hotline Miami 2: Wrong Number, Postal, Phantasmagoria, South Park: The Stick of Truth, The Witcher 2: Assassins of Kings and Fallout 3.
Patches were made by the developers to remove the so-called 'offensive material' so their games could get Australian classification, which will probably happen with Outlast 2, but I lost count of the number of Australians I knew in various gamer groups I was in at the time who played the original non-censored games anyway.
Because that is just how effective bans on video games are in countries like Australia. Not at all.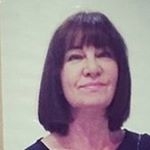 Latest posts by Michelle Topham
(see all)