Outlast 2 is creepy, bloody and probably really really terrifying
After all the hoopla about the newly released horror game Outlast 2 being banned in Australia, (it's not now), folks are sure to be asking "Is it really that scary, disturbing and bloody?"
Apparently, it may very well be, as the final trailer released this morning shows Outlast 2 is creepy, bloody and guaranteed to give you nightmares for weeks after you play it.
In it, there's an eerie girl singing "Oh be careful little eyes what you see", a shower head pouring blood, a dark and definitely scary atmosphere and a sense of panic.
Oh and some of my quite macho friends that have played the demo say they had a hard time getting to the end of it. It really is that brutal and frightening.
Outlast 2 releases today. You can pick it up on PC on GOG, as well as on  XBox One, and Playstation 4.
Now watch the final Outlast 2 trailer below and see if you have the balls for it. Honestly, I'm not sure I do.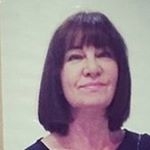 Latest posts by Michelle Topham
(see all)