If you love a good farm simulation game, developer ClaudiaTheDev has just launched a Kickstarter for her farm sim/monster taming game Ova Magica and, let's just say, not only is this Kickstarter going to be an ENORMOUS success, the game itself looks GORGEOUS.
Now, I say an enormous success because ClaudiaTheDev is asking for €20,000 to help fund this upcoming single-player game.
Just a couple of hours after the Kickstarter kicked off, with 30 days still left to go, and that €20,000 goal has already been reached and exceeded.
ClaudiaTheDev's Ova Magica is a brightly-colored, utterly gorgeous looking farming sim that is planned to be released on PlayStation 5, Xbox Series X, PlayStation 4, Xbox One, Switch, on PC DRM-Free and on PC via Steam in early 2022.
The female developer, aka Claudia Gorsky, promises a game inspired by hits like Stardew Valley, Harvest Moon, Story of Seasons, Pokémon, Grandia, Jade Cocoon and Azure Dreams.
In the farming sim, you will get to grow a huge number of crops, trade your wares in town, craft items, collect cute creatures called 'blobs', then feed them and raise them, marry your boyfriend or girlfriend, and unlock fun events and cool quests.
All of this will take place in a brightly colored, happy-looking world together with the folks of Clover Town .
As of this writing, the Ova Magica Kickstarter has already raised €21,188 and, from how fast this thing is racking up money on just Day One, my guess is Claudia will end up raising a helluva lot more money than she ever thought possible.
As for the official description of Ova Magica, ClaudiaTheDev says this:
After moving to the sleepy town of Clover, the player (who can choose to be a boy or girl) is entrusted with revitalizing an overgrown piece of land into the farm of their dreams—and taking care of cute, mysterious creatures known as "blobs." These blobs each have special skills which help with everything from farming to protecting you on expeditions for rare crafting materials!

As well as the blobs, Clover Town is home to many quirky individuals from all walks of life with their own unique routines and interests. Train cute blob creatures, take care of your farm and make friends with the people of Clover Town.
Oh yeah, this one is going to be awesome.
Watch the recently released Ova Magica trailer below, then head to ClaudiaTheDev's Kickstarter page and throw some money at her.
Because, if I had to bet on a game releasing in 2022 that will be as big of a hit as Stardew Valley, Ova Magica would be at the absolute top of my list.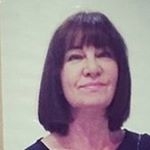 Latest posts by Michelle Topham
(see all)