The Nintendo Switch version of Overcooked 2 just got a new trailer as publisher Team17 goes full force promoting the upcoming cooking simulation game's pre-order bonus for its Switch game.
That bonus is the "Too Many Cooks" extra content, which comes with the same five bonus chefs every other version of the game delivers with pre-orders.
But, if you pre-order Overcooked 2 for the Switch, it also includes the exclusive and quite cute Platypus Chef, which gamers playing all the other versions of the game will not get.
As for Overcooked 2 itself, it has even more going on than the first game in the massively successful series had.
Developer Ghost Town Games has added a throwing mechanic, new level mechanics, dynamic levels, an interactive world map, new kitchens, new recipes, and even more new chefs.
But the bit that is causing so many Overlooked 2 fans to be so excited about the second game is that it comes with a multi-player component for the first time.
That means Overlooked just got a helluva lot wilder, as you can get into the crazy fun with up to three of your friends.
Overcooked 2 launches on August 7th on the Nintendo Switch for $29.99 in the US, £19.99 in the UK, and €24.99 throughout the EU. It is also getting a PlayStation 4, Xbox One and PC version.
Watch the trailer for Overcooked 2 on the Switch below. Yep, it's going to be just as crazy as ever.
Check out the Overcooked 2 announcement trailer — it looks wild!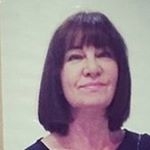 Latest posts by Michelle Topham
(see all)