Overwatch Petra Deathmatch Map is very Indiana Jones
Remember those amazing final scenes filmed in the ancient city of Petra in the movie Indiana Jones and the Last Crusade?
Well, I'm guessing the folks at Blizzard were big fans of that part of the movie as well. At least if the just released trailer for the new Overwatch Petra Deathmatch Map is anything to go by.
Because, yes, the deathmatches in the Overwatch map will be taking place in the ancient city of Petra, and graphics both inside and outside Petra certainly looks more than just a little Indiana Jones.
The trailer for the map went up today, of course, as it is the second anniversary of the release of Overwatch on May 24th, and Blizzard Entertainment is making quite a big deal about it.
Because, along with the trailer for the Overwatch Petra deathmatch map, Blizzard will have past event skins, Seasonal Brawls, classic limited-time game modes, and Pirate Junkrat. There will also be the addition of eight new Legendary skins and three Epic ones.
On top of that, there are also supposed to be a boatload of surprises, including a Loot Chest containing a new skin and other cool things just for logging in.
The Overwatch anniversary event kicks off tomorrow, May 22nd, and runs through to June 11th. Get in the right frame of mind for it now by watching the trailer for the Petra Deathmatch Map below. Looks like a helluva lot of fun, and I can't wait to play it.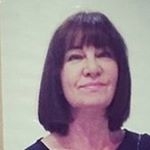 Latest posts by Michelle Topham
(see all)