Japanese animation studio P.A. Works has released their first trailer for a new original anime called Appare-Ranman!, and man, does this series look gorgeous.
Appare-Ranman! will be directed and written by Hashimoto Masakazu (Tari Tari, Professor Layton and the Eternal Diva), with original character design by Ahndongshik, art direction by Miho Sugiura.
Character design and animation direction is by Oohigashi Yurie.
The plot of Appare-Ranman! goes something like this:
At the end of the 19th century and the dawn of the 20th century, Japanese engineer Apare Sorano and samurai Kosame Isshiki find themselves stranded on a boat that is traveling from Japan to America. Neither want to go to America but, as the boat nears its destination, they have no choice.

Once there, they decide to partner with each other and enter the Trans-America Wild Race in a steam-powered car they have built together.

If they win the prize, they will have enough money to go back to Japan.
With wacky competitors, strange outlaws and having to travel together for weeks from LA to New York, this one sounds a little bit like the Hanna-Barbera cartoon series Wacky Races I grew up watching.
If this new anime seriess as much fun as that show was then, Appare-Ranman! will definitely be a winner.
Watch the Appare-Ranman! PV in the video below. Now doesn't that artwork look stunning?
You can find more information about the upcoming anime series on the official Appare-Ranman! website.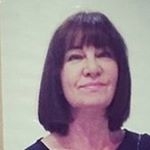 Latest posts by Michelle Topham
(see all)