Stadia already has Super Bomberman R Online — a retro-inspired 64-player battle royale adaptation but, just in case, players aren't satisfied with that Pac-Man Mega Tunnel Battle is also on its way to the streaming service.
And, in case that news also wasn't enough, it gets even better as there is a Pac-Man Mega Tunnel Battle demo for Stadia already available to try.
The new Pac-Man Mega Tunnel Battle is developed by Bandai Namco and Heavy Iron Studios, and is a 64-player battle royale game in which players compete across 64 interconnected Pac-Man mazes.
The fastest player wins, of course.
Google is pumped about it enough it seems so that Pac-Man Mega Tunnel Battle is hyped like this in the new announcement for the game —
"Invade other players' mazes, eat their dots and power ups – even other players! – and dominate the mazes! But watch out: viewers can vote on power-ups that can cause you – or your opponents! – to stumble on the field and be eliminated from battle!".
The game will be available on Stadia starting on November 17th, for a price of $19.99. A bit pricy for a Pac-Man game, I think. (article cont. below…)
If you want to give the game a go before then, though, there is a Pac-Man Mega Tunnel Battle demo that can be played until 27th October.
And, of course, Stadia has just released an announcement trailer that shows you just how bright, colorful and kinda cool this game looks.
You can check that out below.
Stadia, however, is still only available in a handful of countries (not in mine!) and with reviews on the streaming service mixed at best, with many players saying the 4K streaming resolution promise is a joke and lag is still a thing, who knows when Stadia and, thus, Pac-Man Mega Tunnel Battle will come to  your country?
Or if Google will shut down the still limping streaming service before that can happen?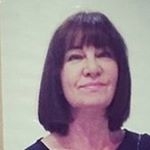 Latest posts by Michelle Topham
(see all)