Pac-Man, the world's 13th biggest-selling video game, just got a new official theme song and it and the music video that was released along with it are fun, upbeat and incredibly nostalgic.
Especially if, like me, you haven't played Pac-Man for many years.
The new Pac-Man theme song is called 'We are PAC-MAN!' and is sung by Kaho Kidoguchi in both Japanese and English.
The Chinese version of the song is performed by Ann Una.
The Pac-Man theme song music video that was released today on the Bandai Namco Entertainment channel is one of the ways the company is promoting the 42nd anniversary of one of the world's most popular games.
The video features Pac-Man and the four ghosts getting up to their usual antics, both in graphics from the original 1980 maze action game, and in a brightly colored animated form.
Along with the cute musical celebration for the hit game, the compilation title Pac-Man Museum + will also release at the end of this week. (Friday, 27th May)
The pack will feature 14 Pac-Man games released from 1980 through 2016, including Pac-Man, Super Pac-Man, Pac-Land, Pac-Mania, Pac-Attack, and Pac-Man Battle Royale.
It will be available on Nintendo Switch, PC, PlayStation and Xbox (also on Game Pass).
Enjoy the new Pac-Man theme song We are PAC-MAN!' in its official music video, and look out for the Pac-Man Museum + pack on Friday.
Now doesn't that take you back to more gentle times?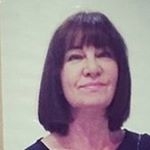 Latest posts by Michelle Topham
(see all)