One of the many things I love about YouTube is how easy it is to discover incredible new music. Music I would never otherwise hear if it wasn't for that website.
Today's discovery was 'Mawtini', the national anthem of Iraq, in this case sung by Palestinian singer Omar Kamal. And I found this after I watched a 'Middle East Matters' video from France24 profiling Omar Kamal (see below) — the Middle Eastern answer to Frank Sinatra — and, yes, his voice is gorgeous. And no, I had never heard 'Mawtini' before — why, I might ask. I don't know.
As for Omar Kamal, he is an incredibly talented singer songwriter from Nabulus, Palestine. He was educated in the UK as an engineer, and then decided he would prefer to make his living as a singer. So now here he is singing many genres of music, and with so many varied influences it will be interesting to see what he produces in the coming years, and which direction his music goes.
Meanwhile, Kamal has also just released his debut album Serenade today on the Sony label, and it is already doing well. You can grab it on iTunes.
And, of course, listen to 'Mawtini' below. Stunning. Absolutely stunning.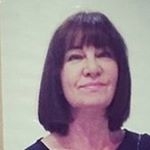 Latest posts by Michelle Topham
(see all)