For a long time now, I've been saying there are only three women I'd travel long distances to see sing live – Conchita Wurst, Pink and Loreen. But, lately, I've been realizing there's another female singer I would do just about anything it took to see her sing live. Who? Paloma Faith, of course.
Advertising
Paloma, of course, is known for her eccentric style of singing, which really is gorgeous, and her absolute powerhouse vocals that drag out every piece of emotion from any song she's singing. From modern ballads written for her, to covers of older songs, Paloma Faith sings them all with equal beauty.
One of my favorite Paloma Faith songs is a track from her 2012 album 'Fall to Grace'. It's called "Let Your Love Walk In', and it's a song that she sings with such soul, I've found myself playing it over and over again in the last few weeks.
So, I'm playing Paloma Faith's 'Let Your Love Walk In' today as my Repeat Rotation Video.
It's 3am here in Bangkok, and that means my day has technically already started even though I'm about to turn out the light and go to sleep. That I've already listened to 'Let Your Love Walk In' 20 times this morning says a lot about the song, and about its power to make me want to hear it again and again.
To see what I mean, play it for your Repeat Rotation Video today. You won't be sorry.
Advertising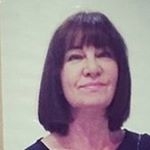 Latest posts by Michelle Topham
(see all)