I could listen to British singer Paloma Faith being interviewed for hours. She's quirky, interesting, has a great sense of humour, especially when it comes to making fun of herself, and she always has insightful things to say about how she thinks, her music and her career.
This week, there's a new Paloma Faith interview just been released from Glamour magazine. It's split up into several short videos, all of which I watched, but Paloma Faith on success, mistakes and failures was the one I found the most interesting.
That's because she talks about how everything is impermanent, how she feels as though she's becoming more and more successful because she never gives up (whereas other singers who started out at the same time as her have already done so) and that she doesn't worry about failing as she sees it as 'a positive', as it makes her want to go and try something else if she does fail.
Paloma Faith always seems so grounded to me, and the more I learn about her the more that belief deepens. Sure, she may be eccentric (she's British, many of us are like that), but she's also an intelligent woman who really does seem to have a handle on who she is, what she wants out of life and how she's going to get it.
Interestingly too, some of her philosophies here remind me of those of Conchita Wurst, who also seems to 'have her head screwed on right', as my grandma used to say, and to be smart about being successful, dealing with failure, and never giving up. Like Paloma Faith, I expect her to be around for decades as well because of that.
Watch Paloma below, and make a comment in the section below that if you have anything to add.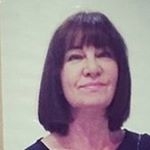 Latest posts by Michelle Topham
(see all)