Awwwwwww. Paloma Faith won the Best British Female Solo Artist Award at the Brit Awards last night, and cried both on her way to the stage to accept the award, and while trying to give her acceptance speech.
Paloma, of course, was nominated twice before, in 2011 and 2013, but this was her first ever Brit award.
When accepting her award, Paloma said, "Wow. I'm so moved. It's been a long time coming. I'm a big fan of Tracey Emin, I'm a big fan of women all over the world. "It's taken me fourteen years to stand up here and accept this award and it means so much to me. It would take me an hour to thank everyone, …..but I first and foremost want to thank my fans who are the most incredible fans. They are so loyal and so wonderful. And people meet me with such kindness."
Faith then dedicated her Brit Award to "all the underdogs and all the grafters who work bloody hard."
All I can say is I couldn't be happier for Paloma. She's always been treated less well than she's deserved by the music industry, often because of how she looks, dresses and behaves, and because of her eccentricities, and yet, being a fighter, she's persevered anyway against all the odds. Love her to death, and so happy she won.
Watch Paloma Faith's Brit Awards acceptance speech below. Isn't she just lovely?
And for more on Paloma Faith, check out:
Paloma Faith sings 'Leave While I'm Not Looking' live
Paloma Faith talks about success, failures and mistakes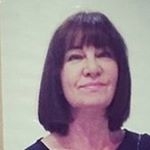 Latest posts by Michelle Topham
(see all)