Pamela Anderson Says Julian Assange is 'Very Sexy'
American actress Pamela Anderson was a guest on the Swedish talk show Skavlan this week where the subject of her rumored relationship with Julian Assange, the founder of WikiLeaks, came up.
Assange, of course, is currently living in the Ecuadorian Embassy in London after applying to the government of Ecuador for political asylum back in 2012.
Assange eventually moved into the embassy five years ago after a closed sexual assault case against him was re-opened in Sweden by a Special Prosecutor, some say at the behest of America who was trying to get Assange extradited to the U.S. as a spy. He has always denied the allegations.
In the last seven months, it now appears, Pamela Anderson has visited Assange at the Ecuadorian Embassy at least six times and, on Skavlan last night, she admitted she found him to be "very sexy".
She stopped short before admitting that the pair had any kind of romantic relationship, however, simply saying, "Well, he's imprisoned, so it would make it difficult. But we'll see what happens when he's free".
She then said, "I've probably spent more time with him than any other man socially. Which is very odd".
The interview on Skavlan came soon after Anderson wrote a post on her own site about Assange.
"I am getting more involved with The Courage Foundation who helps to defend whistleblowers …like Edward Snowden, Chelsea Manning and Julian Assange," she wrote on Thursday. "My relationship with Julian – It's no secret, He is one of my favorite people- and he might be the most famous, most politicized refugee of our time. Famous for being persecuted. Famous for being persecuted is not a position of power but a position of vulnerability. I am concerned."
All I can say is good for her. For not only getting involved with The Courage Foundation, but also for supporting a man who definitely does not deserve the incredible persecution he has received at the hands of the United States.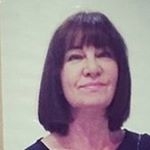 Latest posts by Michelle Topham
(see all)